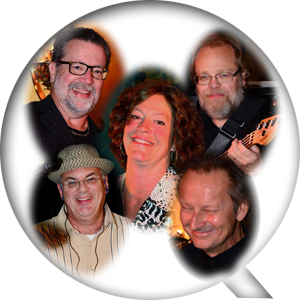 Catering to various functions, the Suzie Q Dance Band perform the classic hits taken from the musical soundtrack of our lives.
The Suzie Q Dance Band has been providing professional musical entertainment in the Banff, Canmore, and Calgary areas since 1994. They perform a wide variety of pop, rock, and country music, and cater to various functions such as conferences, dances, weddings, special events, and more.
The group is led by drummer/vocalist Jon Frolick and features lead vocalist and pianist Suzanne Morley , guitarist Brent Saklofske, Keith Day on keyboards, and bassist/vocalist Neil Bentley. All band members are professional musicians who perform full time.
Song Demos:
Fleetwood Mac – Don't Stop

Sheryl Crow – Soak Up The Sun

Wham! – Careless Whisper

Journey – Don't Stop Believin'

Doobie Brothers – Long Train Runnin'

Justin Timberlake – Can't Stop the Feeling!

ABBA – Mamma Mia

Meet Our References   |   Frequently Asked Questions